Version 3.0.0.4 of ENCX is the first release to support S-52 Presentation Library edition 4.0.1.
This new edition of the presentation library has a number of changes to how various features are drawn. Perhaps the most notable is the symbolisation of lights where 360 degree lights with a range of 10 nM or more are drawn with much more prominence.
Edition 4.0.1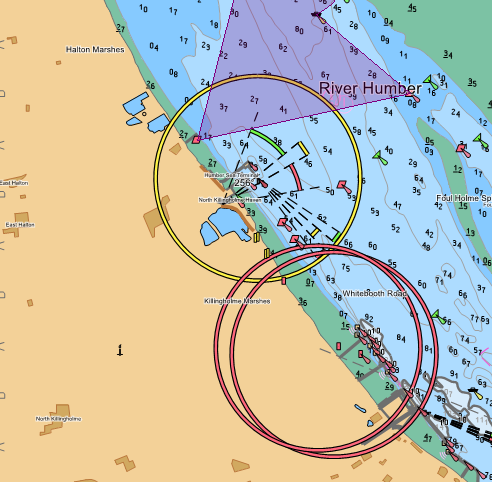 Edition 3.4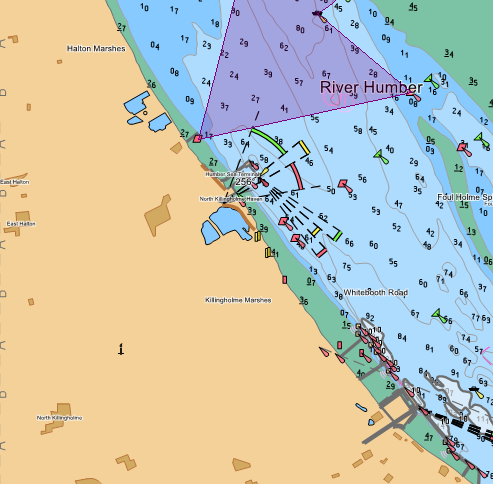 Other changes in this release
Note : Windows XP is no longer supported from this release onwards.
World Vector Shoreline data can now be loaded and drawn from a SENC separate to the ENC SENC without creating new S57Manager and S57Draw instances.
To achieve this you can call OpenSencAndWVS rather than OpenSenc and pass in a path to the folder containing a WVS SENC as well as the path to your ENC SENC.
Alternatively, if you use OpenSenc2, you will find that the S57ManagerInitialisationData object now has a WVSPath property.
New S57 Settings
DeclutterOverlappingCells - new for S-52 Presentation Library edition 4.0.1, when set to true this will only draw features from one cell where there are multiple cells in the same area, with the same navigational purpose.
ShowOverlappingCellAreas - when this and DeclutterOverlappingCells are both set to true, any cell overlap areas are highlighted.
HighlightDateDependent - when set to true draws the new presentation library symbol CHDATD01 with date-dependent features.
DateMode - set to S57DateMode_UseSystemDate, S57DateMode_UseSetDate or S57DateMode_IgnoreDates to determine if date-dependent features are drawn.
Samples
Encx.Wpf - to complement the S57Control we've added a RasControl that you can use in your WPF projects. See Encx.Wpf.RasExample for sample usage.
InstallLooseCells - long available as a separate download, this is finally included with the other samples on installation.
RasPanelOutlinesOnEnc - a C# sample that demonstrates drawing raster panel outlines on top of ENC.